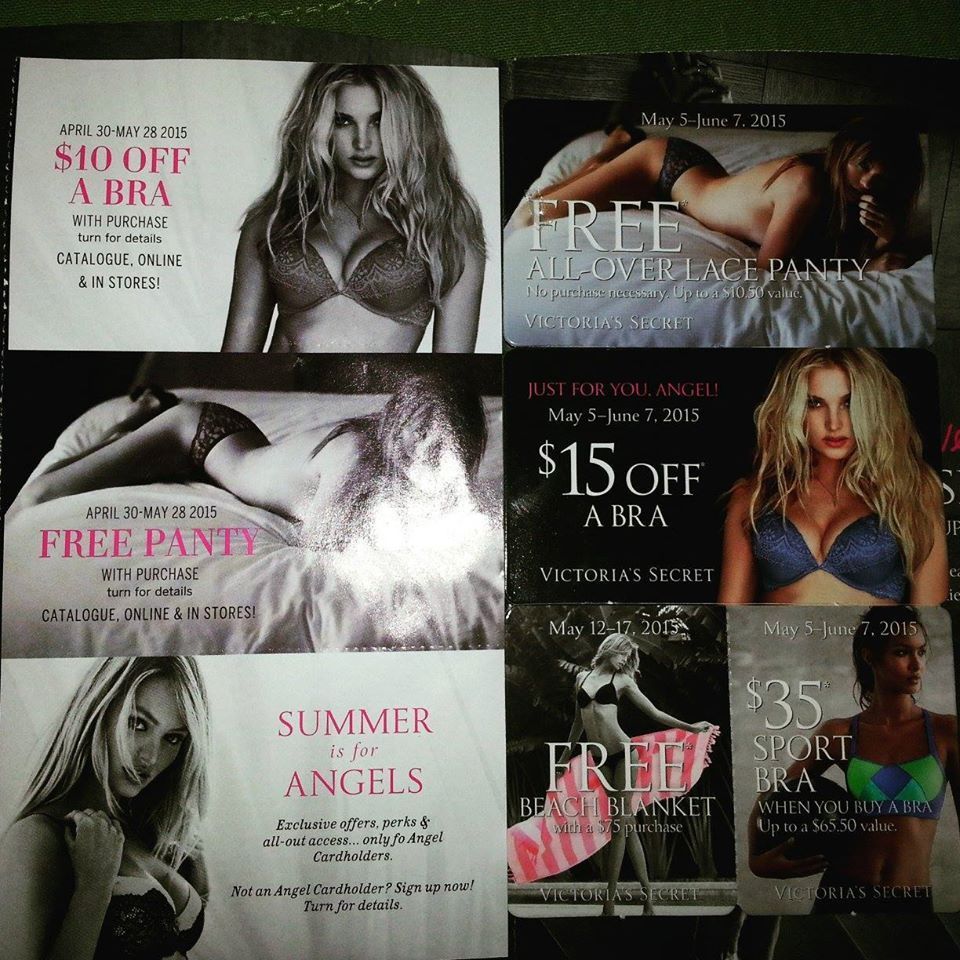 Stores want you to spend your money on them. Victoria's Secret is one of them. They want you to keep coming back to their store year-round whether there's a Holiday or normal days. To do this, they send perks to their loyal customers and or members.
Two of those perks I received are coupons for bra and a freebie, they send this to our mailing address a few times a year through a catalog and the other one that just arrived is this $15 of a bra, a freebie for panties and other coupons. While the rest of the coupons look enticing, I would not be using them as they have minimum purchase requirement which I am not willing to spend money in that amount.
I am a wise-shopper so I always go for a freebie or buy something I need rather than what I want.