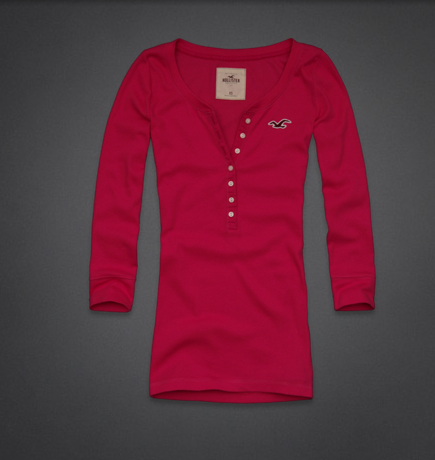 I thought I wouldn't be tempted today but geeeezzz I found myself checking out at Hollisterco.com earlier tonight. I started browsing this morning, put two items in the cart and left it like that for hours to pick up my pre-schooler. I did not shut down my computer though so when we got home from the park, that very same website I left earlier was still there… so I browsed again and finally CHECKED OUT.
In my mind, why not? It's a deal… the original price of those items are $24.50 and on sale for $19.90 plus 30% off entire purchase which brought the price down to $11 plus and the site offers FREE SHIPPING, bought two 3/4 sleeves tees in dark pink and gray! That's what got me, the free shipping deal. Instead of going to the mall, why not do it online where I don't have to burn my gas plus I do it in private although admittedly I could have had several choices of items in store…. but I doubt if they have the same deal there as what CYBER MONDAY offers?
I honestly feeling guilty right now for having spent $25 on clothing for myself today. I know it doesn't sound much to you but I feel like I have been spending so much lately instead of saving my money.