I feel like I deserve to reward myself since I have been working so hard hauling some deals at different stores nearby. For weeks, all I have done was doing store hopping trying to stock up most of the stuff we need in the house. I feel exhausted and want to quit now since we got enough.
It is time to buy something for myself. It's been quite a while now since I have not rewarded myself. These two below I purchased at Zulily are sure would make me feel beautiful, haha. The black and white maxi dress is only under $8 and the second photo which is you know look revealing maybe just under $6. Sweet deals, aren't they? Not to mention they are free shipping. Zulily's offer is I get free shipping on the second order if it is placed before midnight of the same day. So there I went, checked out and purchased these two aside from the other two items which are household items. Estimated shipping date will be on the 18th next month, way too long to wait but what else can I do?
Black and White Geo Surplice Maxi Dress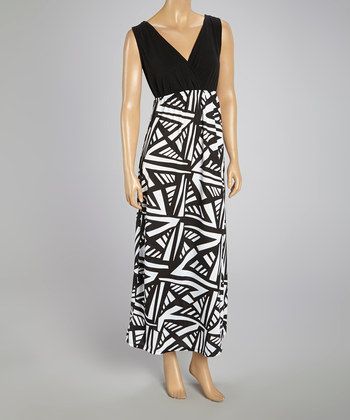 purple sheer lace floral chemise – I chose this because summer is almost here and this I think would be comfortable during the warm nights for three months.