I have been waiting for October to come because it is such a special month for both me and my husband for we are going to celebrate our 9th year wedding anniversary comes October 16. Yes, it has been that long yet it feels like we just got married not so long ago. It is probably because we have such a good marriage that makes me feel blessed to have been married with the man of my dreams.
When we speak about wedding, the first thing that comes in our mind is a beautiful Wedding Dress. Our wedding is the grandest, the most unforgettable and special moment of our lives so it is just right to pick the right motif and the perfect wedding dress brides could ever wear because it is their big day and a wedding can only happen once in our lifetime. Well, it is in a woman's conservative point of view.
If we are to get wed again in our tenth anniversary, I would surely, with all my heart renew our vow that we made almost 9 years ago. And I would be more than willing to go through all the stress in my wedding preparation just to make it beautiful. I am eyeing on wedding dresses, shoes, bouquets and wedding accessories at DressFirst right now and oh boy, there are just tons of gorgeous dresses to choose from.
However, after just going through each page, I found the stuff that I really would like to try on someday. Following photos below are lifted from DressFirt.com's website that I believe are perfect. As for the wedding dress, I love the sexy detail of this Mermaid Sweetheart Chapel Train Organza Satin Wedding Dress With Embroidery Beadwork. This dress can be bought either in white, ivory, champagne and pink. I also love that a bride can have an option as to what color the embroidery is going to be according to her taste. Embroidery color choices are white, ivory, champagne, pink, gold and silver.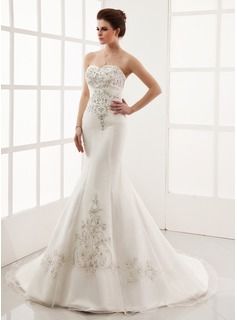 My second favorite from their site is this Mermaid V-neck Chapel Train Satin Lace Wedding Dress With Beadwork. If a bride is a bit conservative then this dress would be perfect for her since it is not too revealing with 3/4 lacey sleeves yet it has the elegance and current look of the gown.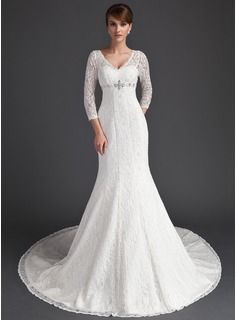 Of course, one has a wedding gown, she should then choose the veil that would greatly match her dress.


9 years ago, I chose ash blue as my motif and if I had to choose again, I would go fuchsia or hot pink this time as my motif and I think the two bridesmaid dresses below are the prettiest.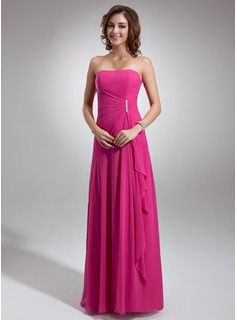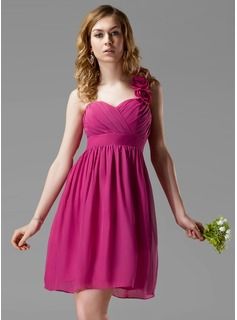 … and below is my choice of bouquet.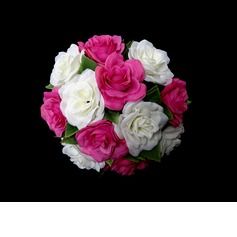 and of course not forgetting the killer shoes that look trendy and sexy.