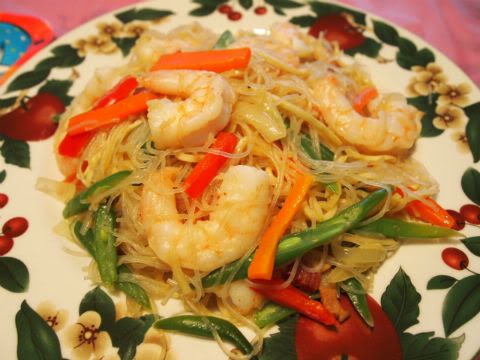 This is the only dish I cooked for Jadyn's birthday yesterday. We don't need that much for I am the only one eating most of the leftovers. Better cook just one dish that I really love eating so it won't end up in the trash can.
I think I made a pretty good job making this seafood noodles yesterday for it really tastes great. The husband ate some too but he put some water and salt in it after putting in the microwave, I can only understand that for he doesn't normally eat Filipino noodles or what we call "bam-e".
This dish is cooked normally on birthdays because it represents long life for the celebrant. I cooked mine with bacon in it and used the bacon grease to sautee the garlic, onions and red bell pepper. I also added some jumbo shrimp in it to add flavor to the dish.