I read a few articles on the internet before how some people especially kids can have a deadly allergic reaction to peanuts. Even just a smell of peanut butter, few of them get a bad reaction to it, how much more if they taste a small amount of peanut? Can you imagine yourself drooling over peanut butter yet you cannot eat it simply because of a severe reaction afterwards?
One specific Yahoo article that stuck in my mind until now was of a young man who just been home for 20 hours from college and ate some peanut butter with his friend, two hours later he died. He knew he was allergic to peanut butter yet he insisted on eating some. I understand he was just trying to fight his allergy but it cost him his life.
If only he had known about WOWButter existed, he could have just ate the whole jar of this awesome, great tasting soy butter that is taste tested and approved by peanut butter lovers having the taste, texture and nutrition that consumers expect!
I can testify to this too, although I don't have or none in my family has allergy to peanut butter, we all love it and yes, it is a great alternative to peanut butter. PLUS, the fact that it is gluten-free too that makes it even healthier. My family and I definitely found a new favorite spread for bread every morning.
I recommend this to everyone and try it. It really is delicious. Click on the link above to order yours. Also please follow them on FACEBOOK for new recipes, information and more.

… our six jars of Wow Butter, made of soy that is safe for school, rest assured the entire production is completed in one manufacturing facility that is 100% Peanut Free, Tree Nut Free, Gluten Free, Egg Free and Dairy Free!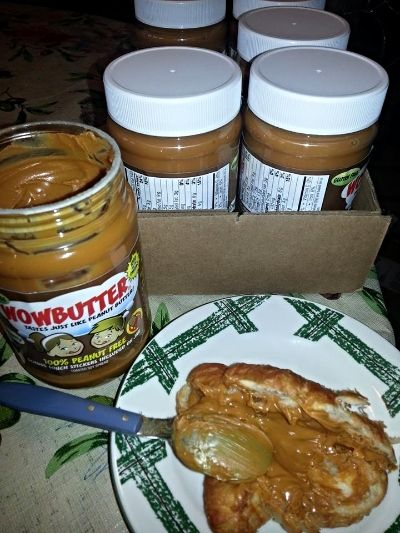 … I love that it has simple basic ingredients and NO added colours, flavours or preservatives!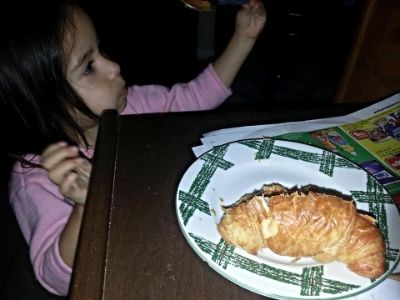 … may baby who can't wait to eat some WOWButter. In fact, I had to fight with her to not eat it yet so I can take a picture with the butter in her hand.
Disclaimer: I did not receive a compensation doing this review, instead the company sent me free samples of WOWButter to try, photos shown above. All opinions are 100% mine.