Sweet potato is one of the root crops that is easy to grow and harvest abundantly in the Philippines or anywhere in the world. Anyone can plant this crop in their own backyard too so it is available almost everywhere if one is interested to eat a homegrown and organic sweet potatoes.
Anyway, here in our area, these purple Hawaiian sweet potatoes are sold but cost a bit of a price than normal ones. I love purple for the fact that it is different in color and they are only available at the Asian market 23 minutes away from where we live.
Since I am drawn to its color but not a big eater of a potato, I came up with the idea of wrapping it in eggroll wrappers. Others call this recipe, "KAMOTE KABOY".
Here's how I make it for it to be appetizing and palatable.
Ingredients:
2 pounds Hawaiian purple sweet potatoes
2 packs of frozen young coconut strips
half can of sweet condensed milk, you can use a full can if you prefer for it to be sweeter
3 packages of eggroll wraps
1/2 stick shredded butter
Boil sweet potatoes first then mash it once done.
Thaw coconut strips and drain excess water.
Pour/place all ingredients in potatoes and mix.
Start wrapping them. Once done, fry as many as you want or vacuum seal the rest and freeze!
Believe it or not, it's delicious and my two girls love them even if they don't like eating sweet potatoes.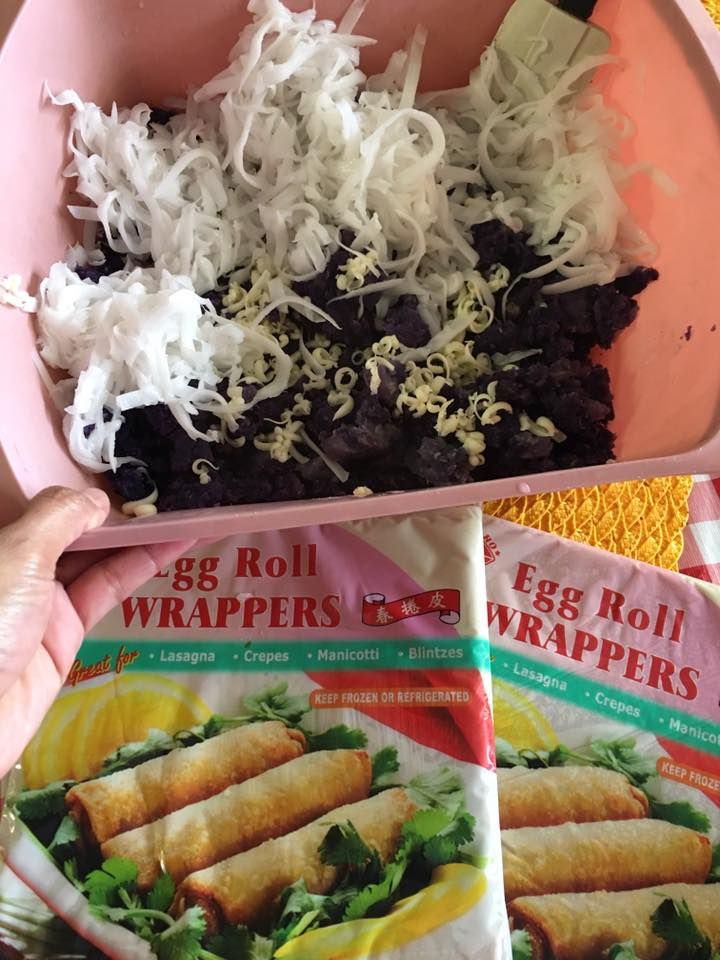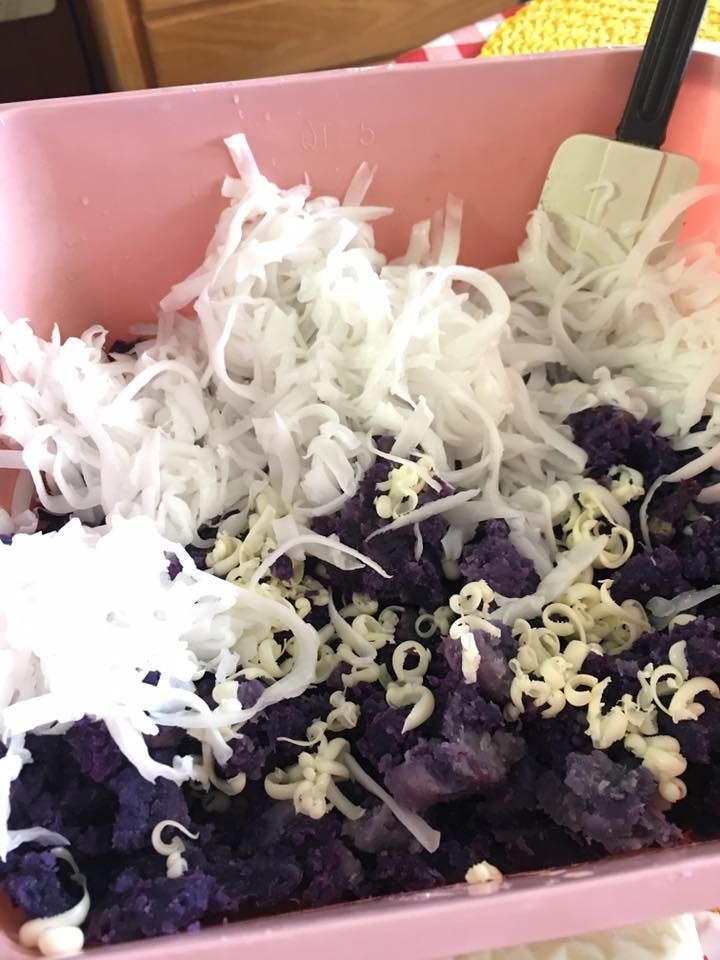 …. that delicious and attractive kamote kaboy! Hmmm drooling, aren't they?