I thank Allied Shirts for the opportunity of me reviewing one of their products. I recently received this cool custom shirt in the mail from them. It is a mauve color with my blog name printed on it above the graphic that I personally chose from their website. I love the outcome of the printing for it is of high quality. The shirt itself is made in the USA which is very unusual for most of the clothing that can be bought in the US nowadays are made in China but Allied Shirt patronizes American made shirts.
I ordered a small size but guess, it is a little loose on me. I wished that they had an XS size for a proper fitting. Anyway, I am proud to have this shirt now to wear running errands outside at the same time advertising my blog to the public.
If you want to find a great deal on custom shirt printing, I would recommend Allied Shirts. You can choose as low as $2.95/shirt for basic tees. You can also browse their templates to be printed on your shirt. Templates under school, events and parties, college, military, religious, business and many others categories. Low price guarantee! Also, get 30% off promo and free shipping from them.
Photo below is the actual design I made online.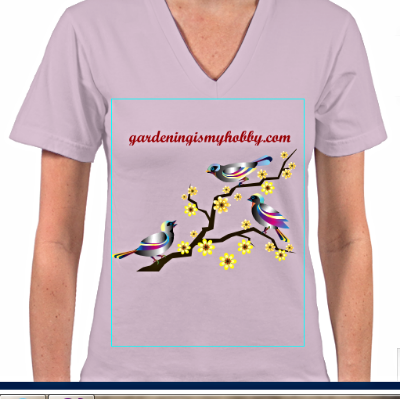 And here's the photo of me wearing the shirt. It's a little too big for me but I am happy with it.
Disclaimer: I did not receive any monetary compensation from the company, instead they sent me free customized shirt and free shipping in exchange of my honest review/opinion about the product.