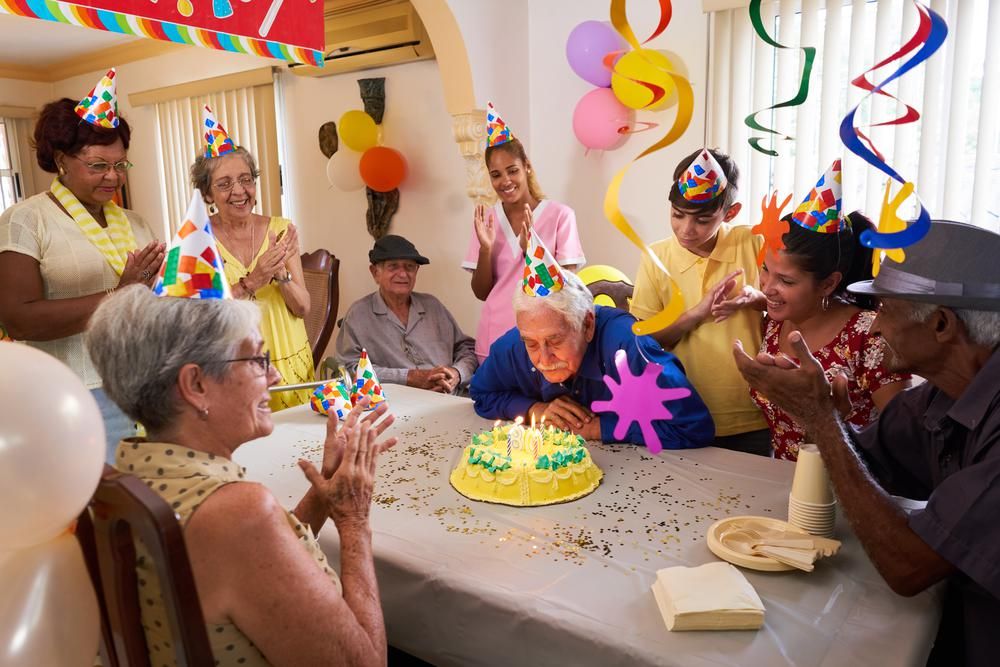 A family reunion needs to be an enjoyable experience with lots of fun-filled activities and exciting games. This is so that everyone in the event is entertained and the event not only becomes lively but also captivating. There are several fun activities that you can engage in to make the gathering memorable and equally decorative. Here are some of the top 5 fun family activities that you can undertake when on a family reunion:
The family tree 
Playing the family tree game not only makes the reunion lively but also makes it possible for relatives to know each other well and understand their roots. And I'm sure your children will enjoy this game very much! This is particularly if you are having a large. Arrange the family in the order with which the family's genealogical cart flows. Once the tree has been formed and everyone is in their place, you can take a family photo from both ends of the tree (from the youngest to the oldest, and the opposite of this order).
When arranging the family tree, you can employ some creativity by grouping people born during the same month together in one group. If there are several family members who share the same birthday, you can take a photo of them together to include in the family album. You should check for facts such as the birthday month with the most family members. 
Play with an acquainted card 
An acquainted card contains characteristics, personalities and traits of different people. You can fill out these cards by identifying members of the family who have similar characteristics to those spelt out in the cards. Each name should only appear once and the winner is determined by the group that finishes filling out its card first. A sample of the characteristics in these cards are such as pierced ears, cousins, alcoholic, loves music, is a teenager, is slim/obese, and is a driver among other characteristics. 
The best way to play with an acquainted card is by sub-dividing the family members into several groups with a considerable number of members. This makes the game more exciting as each member is able to participate in the game and make contributions. 
Family hunt 
Ideally, a family reunion is all about getting people to know each other better and understand relations in the family. The family hunt game is an all inclusive activity that requires family members to hunt and collect different items and compete to identify the group that finishes its hunt first. The best thing about this activity is that you can also hunt people. For instance, you can task a specific group to hunt family members whose name starts with a particular alphabetical letter such as A or B. 
There are also tasks that family members can participate in family hunt activities when on a family reunion. For example, a particular group can identify the oldest couple in the family, a person weighing over 120 pounds, find family members wearing glasses or hunt for the tallest person in the family. Arrange members of every group in a line and have a particular code word that each group will shout after identifying their target. For instance, you can have the first group shout FAMILY after hunting their target. 
Talent show 
A talent show during a family reunion is yet another fun activity you can engage in when on a reunion. The best thing about talent show is that it not only adds fun and excitement in the event but also can be an avenue of family members identifying their talents and gifts. Essentially, in every family the number of talents is almost equal to the number of members in the family. As such, each family member will most likely have a different talent from the other members. For example, you can have members who are good at singing sing a few songs and judge how best they have mastered their talents. 
Some of the key talents you can be on the lookout for in a family reunion activity are such as singing, dancing, reciting poem, acrobats, unique athletic skills, and acting among other talents. You can also judge the prowess and ability of playing instruments for those family members who believe are good in instruments. It is advisable to carry a radio or any other music playing gadget to use when testing talents such as singing and dancing. In addition to this, it is also a great idea to have a camera for recording the activities in the reunion for future purposes. 
Sports and contests 
If the reunion has a sizeable number of family members, you can consider having different sports, contests, and competitions. For example, family members can play sports like football, baseball and basket ball among other activities. What is more unique about these gatherings is that the participants can engage in other competitions such as cooking and painting contests. The best thing about sports and contests is that they can lead to very strong bonds and relations in the family. This is due to the team work that participants engage in when having these contests. 
To make sports and contests lively and more competitive, you can consider having prizes and gifts for top performers. These prizes act as a form of motivation that makes it easy for participants to put in their best effort. However, it is important to be very cautious when holding individual contests such as cooking competitions so that no family member feels demoralized or humiliated when they do not appear among the top performers. The competitions should aim at adding fun to the gathering as opposed to making them personal with emotions hindering fun and excitement in the competitions. 
There are a lot other activities that you can engage in while on a family reunion. For instance, you can have physical exercises such as jogging, swimming, and running. In addition to this, you can also consider going for hikes, nature walks, and tree climbing among other activities. Generally, when determining the fun activities to have in your family reunion, it is important to consider activities that everyone will participate in. Avoid having a particular group of the family taking control of the reunion by doing most of the things while the others just sit and watch. This cannot strengthen the bonds in the family. 
This post is written by Danny from MyParentingJournal.com, a blog dedicated to parenting best practices, advice, tips, and resources.