Nothing beats home cooked meals! I do that 99% of our meals and I know I've said that over and over again. I have been craving for chop suey – a Filipino dish loved by many. It's a healthy dish that contains mostly vegetables and meat of your choice.
I cooked seafood flavor chop suey and it's special for it has young corn and quail eggs which you will not commonly see in most chop suey. Also, I used a special ingredient to it, I used a squid Carved blanched pineapple cut for it which I bought from Hongkong Market in frozen section.
I love that I cooked it perfectly, so juicy and tasty that satisfied my craving. Thank God for such a delicious dish that filled our stomach.
If you want to try this out, go to www.panlasangpinoy.com for the recipe and replace the meat of your choice if you don't like chicken. Make sure you don't miss one secret ingredient that adds a flavorful taste to your chop suey, the oyster sauce!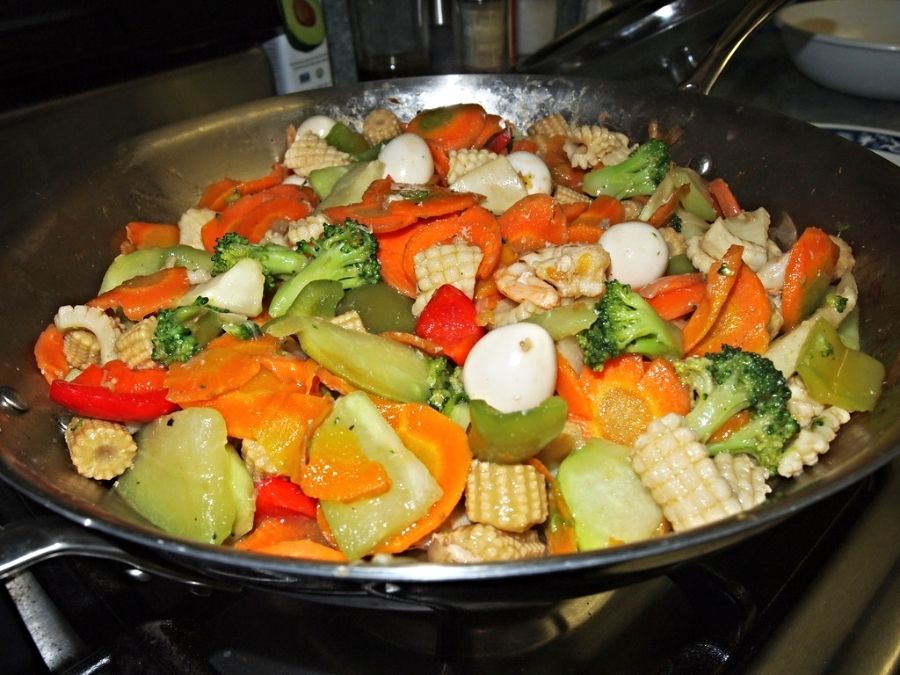 After having two plates of this healthy vegetable dish, I served myself some shredded young coconut meat with nata de coco or coconut gel with corn kernels topped with purple yum ice cream picture below. Tell me if this does not make you drool?