I've been back to Old Navy store twice already. It is not my habit to go back to the store and shop a lot of clothing but when I find real deep discounts on clothing and shoes for the kids, I wouldn't mind driving there twice or more.
Last Friday last week, Old Navy had a promotion buy 2 clearance items get 1 free. That promo only lasedt for three days. I was able to avail that on Friday, bought quite a lot of slippers, boy shorts and some adult tops starting from 47 cents up to a little over $5. I spent only $27 plus that day plus I got a $10 Old Navy super cash certificate.
Yesterday I went back again and I was not disappointed. I found more awesome merchandise that are less than a dollar each. More shorts for the boys, slippers and slip on shoes for both girls and boys, some shorts for the girls at 47-97 cents. Imagine how amazing that is? Although the buy 2 get 1 free item promo has ended, I still think I got a good deal on my second haul. Some of which will be shipped to my relative in Oregon for she requested me to buy some for her siblings too.
…. photo below are just 97 cents per pair. Ever wonder why I  bought a lot of this? Well, they will go into my balik-bayan box to be sent to my brother and nephews in the Philippines.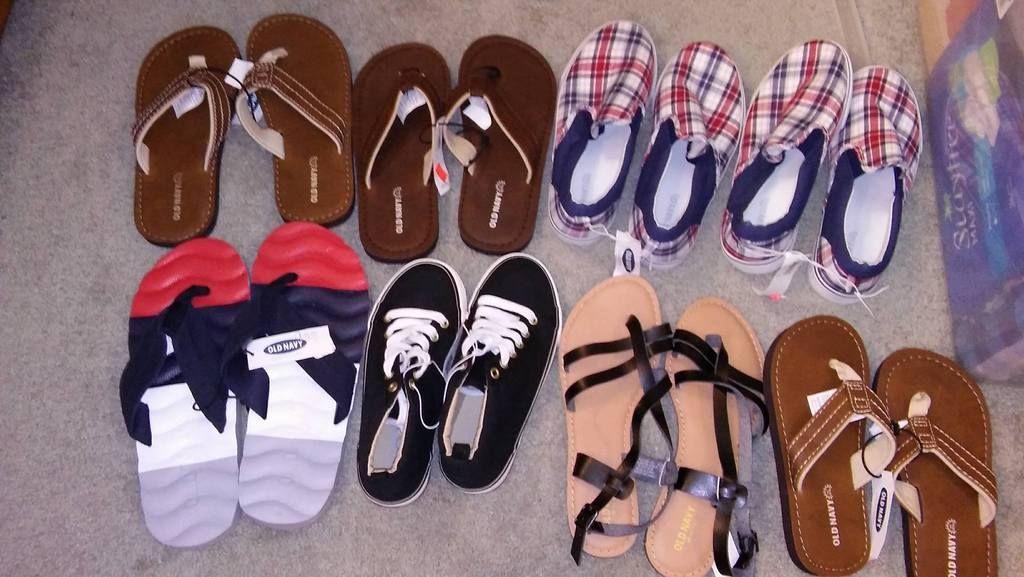 … shorts and t-shirts for my little brother, 47 cents each, a dollar for the t-shirts.

…. stylish little girls' shoes for 97 cents, shorts 97 cents for the girls. I should say, boys shorts are 50 cents cheaper than girls and they are thick and comfy materials.