Started last Sunday,23 until 29th, CVS will have several items you get for free after extrabucks. Be sure to check their online or in-store ad which ones you like to get. I grabbed 8 products but only printed 7 ecb receipts, I don't know why that one item did not print out, it's probably the kitkat worth $1 but I am not planning of going back to the store just for that.
I had $10 gift card on hand so I paid less than $2 for my items, I also bought Physicians Formula eye defining pencil not in picture. I rolled my ecbs and paid less out of pocket for them and still got ecbs to use next time I go to CVS. I stopped couponing four months ago but freebies like this is hard to resist.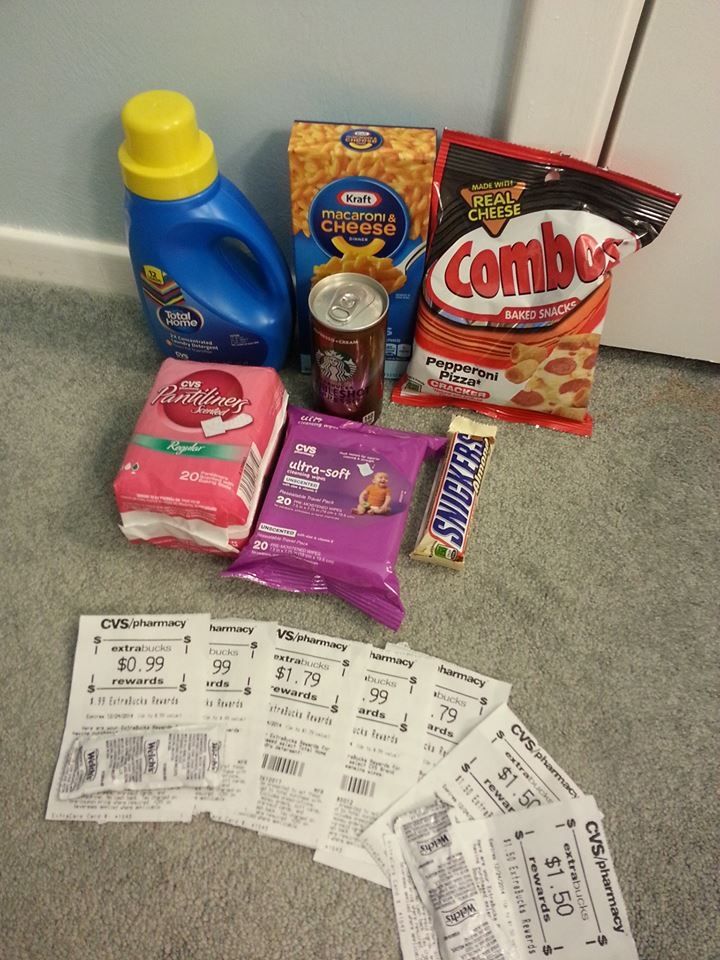 Another great deal I got in today's shopping, this one is from Kroger. I knew that there's a deal for Aveeno product at that store this week and tried it. Here's what I got, a $3 catalina and a $2 rebate at checkout51 on my phone. This cost $5.99 each, you do the math of my savings, I used (2) $1 tear pad for two bottles. I'll go back there again on Wednesday and see if catalina is still available. So, it's a total $7 savings for two bottles. Final price would be $2.40 each.