I don't like having a cat as a pet but I definitely, without a doubt love Hello Kitty cartoon character. Not only me who is into kitty but my first born as well. I can see how her eyes light up when she sees a Hello Kitty anywhere. Hello Kitty is the cutest thing ever and so to prove my obsession with it, I purchased these fashion earrings and a blue watch on Amazon last week.
The cute HK earrings were sold for 99 cents a pair so I bought three, one for me, my first born and my little sister. I wonder if the company which is from China is going to make a profit for this since it's only less than a dollar and it ships free. Amazing deal, isn't it?
Being fashionable doesn't have to be expensive. It doesn't matter how much your stuff cost as long as you know how to carry your clothing and you look good on them…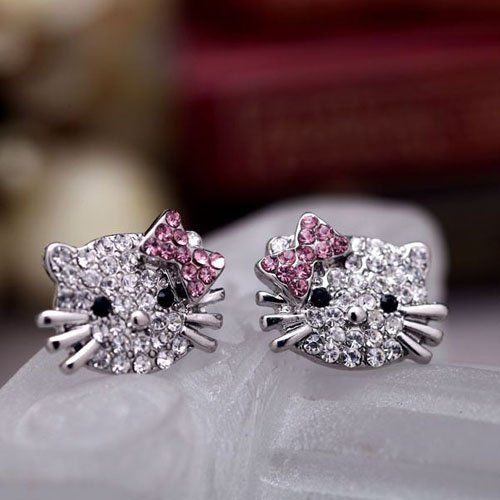 …… I will for sure wear this HK pair everyday to school once they arrive! I am excited and it feels forever waiting for the items to be here.